Product Description and Specifications
Soft light, Bi-color, CRI and TLCI >=95
The light source used is Ultra bright SMD LED and the beam angle is 120 degrees. The light is more soft and even.
The Bi-color 3200K-5600K give more color choices.
The CRI is 95+. The TLCI is 97 for Tungsten and 95 for Daylight.
Aluminum frame
The body is aluminum frame. It is solid, scratch-free, and good for heat dissipation. The panel thickness is about 2cm only. It is very easy to carry.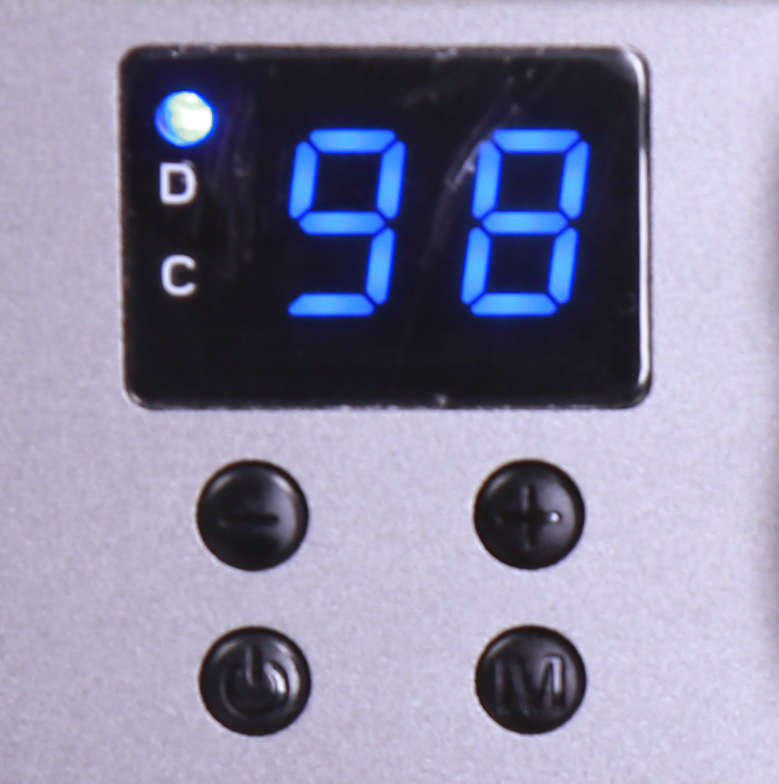 How to control the light
The Bi-Color On-Camera Light has an LED display that allows for easy and accurate control of brightness from 10-99% brightness and color temperature from 3200°K to 5600°K.
Press the Power button in the left below corner for some seconds to have the power on or off;
The M button is to switch Color and Dimmer adjustment. The blue LED above D bright means Dimmer on and the orange LED below C bright means Color on.
The Plus/Minus button means add/reduce the color when orange LED bright or the brightness when blue LED bright.
Professional Hot shoe mount
It can be attached to either a camera or a ¼" tripod. There is a screw hole in the bottom for mounting on a tripod.
The knob on the hot shoe mount can change the angle of the light panel, to light any place you want during shooting.

DC input available
There is Φ2.1 male plug to have the light powered by 14.8V camcorder battery via D-tap cable

Specifications
Power: 15W
LED quantity: 144pcs
CCT: Bi-color 3200K-5600K
CRI: 95+
TLCI: Tungsten 97; Daylight 95
Dimmer: 10%-100%
Beam angle: 120 degree
Light source: Ultra bright SMD LED
Available battery: NP-F550/F750/F960 battery
DC power input: DC13-17V; Φ2.1 male plug
Size of light panel: 145 x 95 x 22mm
Weight: 270g
What are included
CS15: The Light, Hot shoe mount - attach to either a camera or a ¼" tripod.
CS15II: CS15, Barndoors, Remote control function (Remote controller is not included)
Related Products