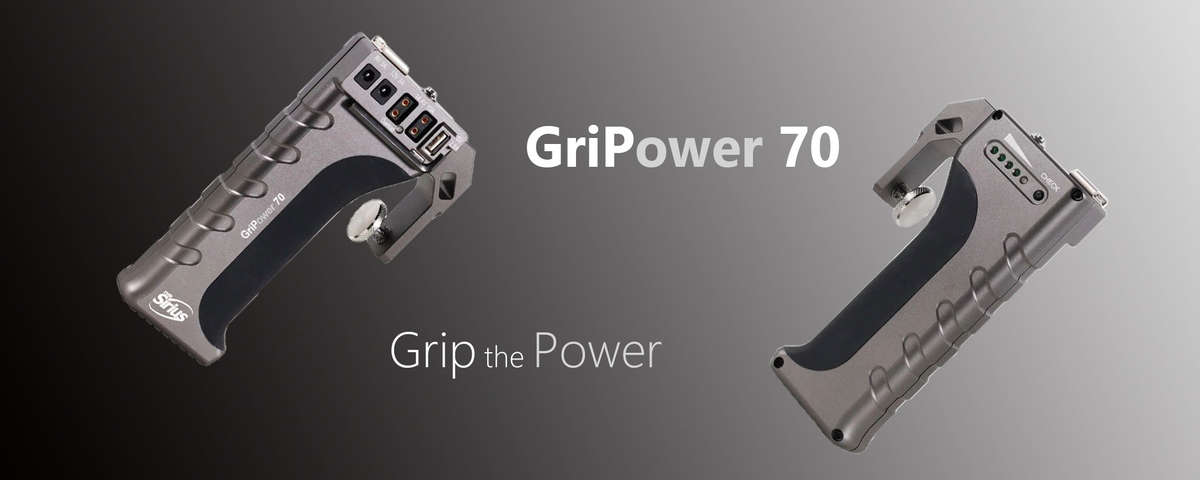 All new power supply: GriPower 70
With built-in rechargeable Li-ion battery cells of Grade A and MSDS qualification, GriPower 70 is able to power the camera, monitor, lighting, etc., and meanwhile can be held firmly by hand.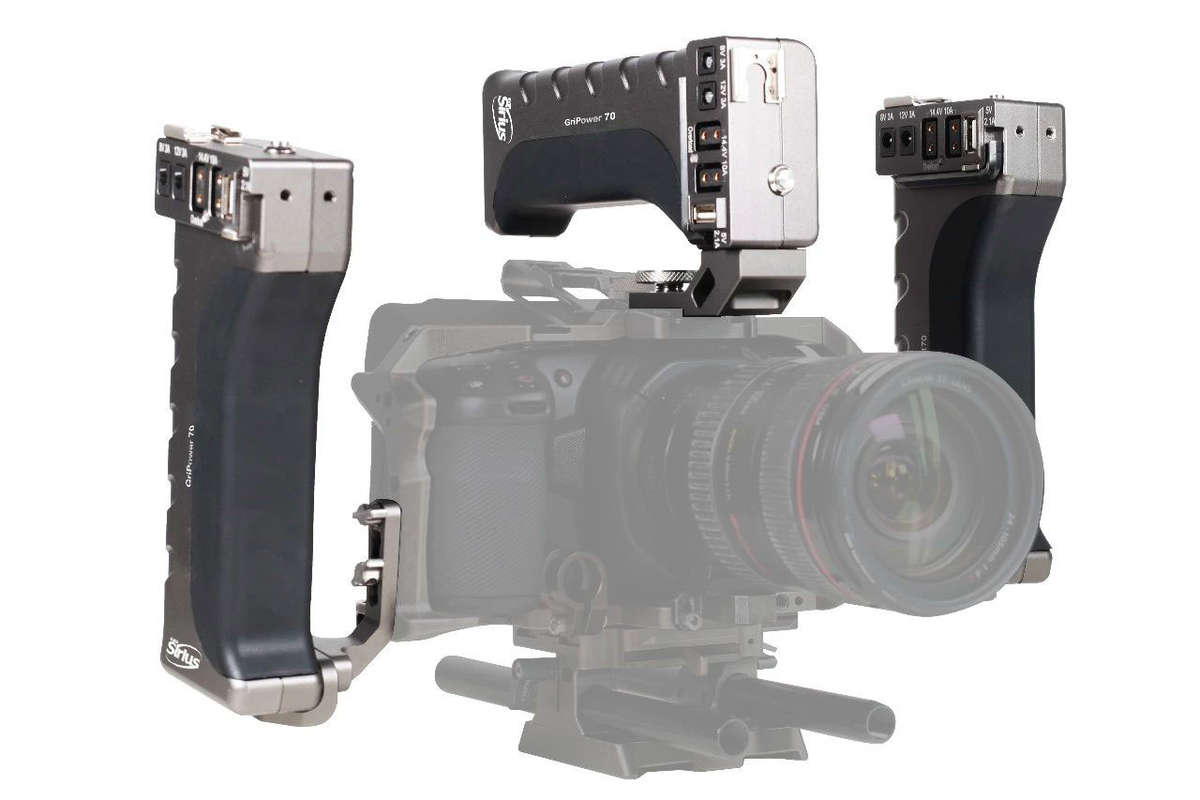 Working as both battery and handle
GriPower 70 is applicable to almost all suites in the market.
3 optional modes of installation: left side, right side, and top handle.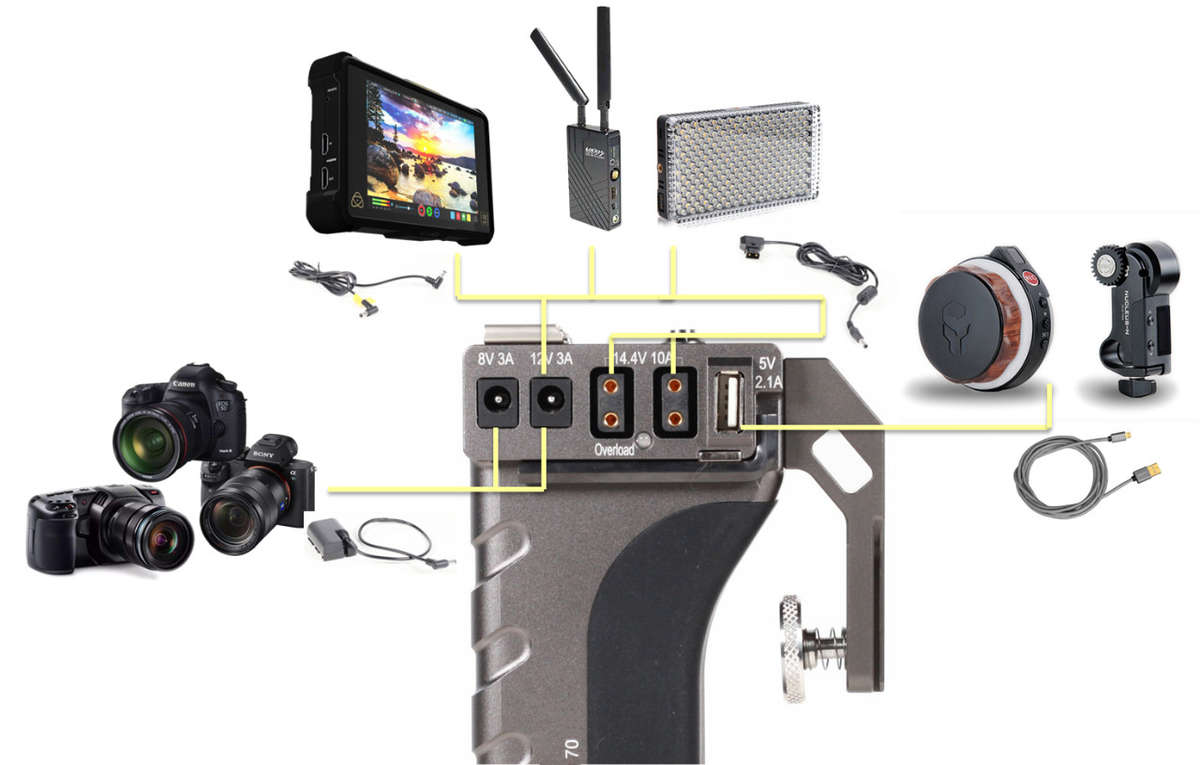 Mutiple power output ports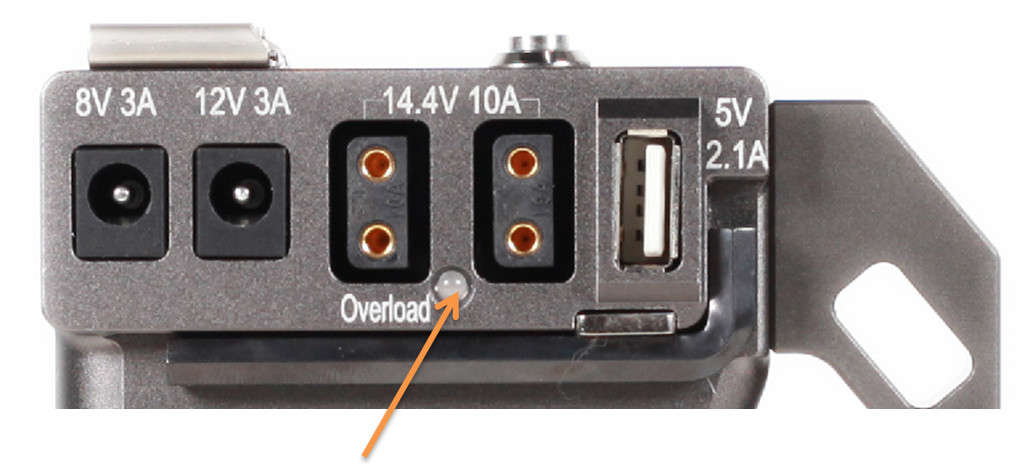 Indicator light for overload warning
Max output current of double D-Tap is 10A
Latest technology of current distribution control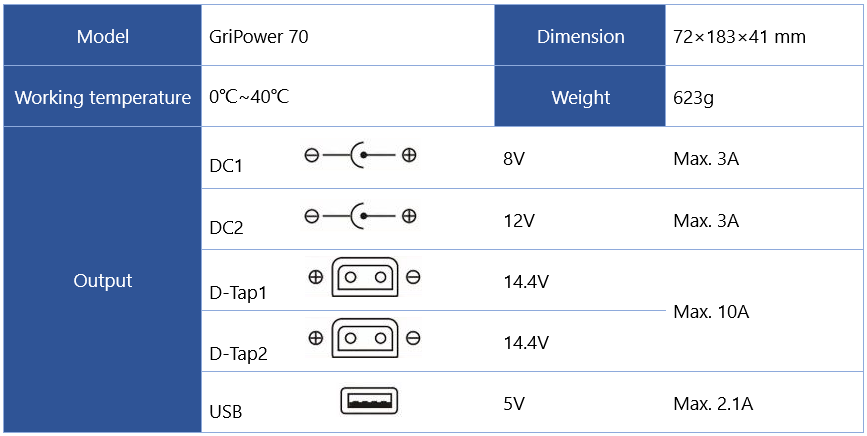 Please feel free to contact us at sales@eversirius.com