Handheld UV Germicidal Disinfecting Light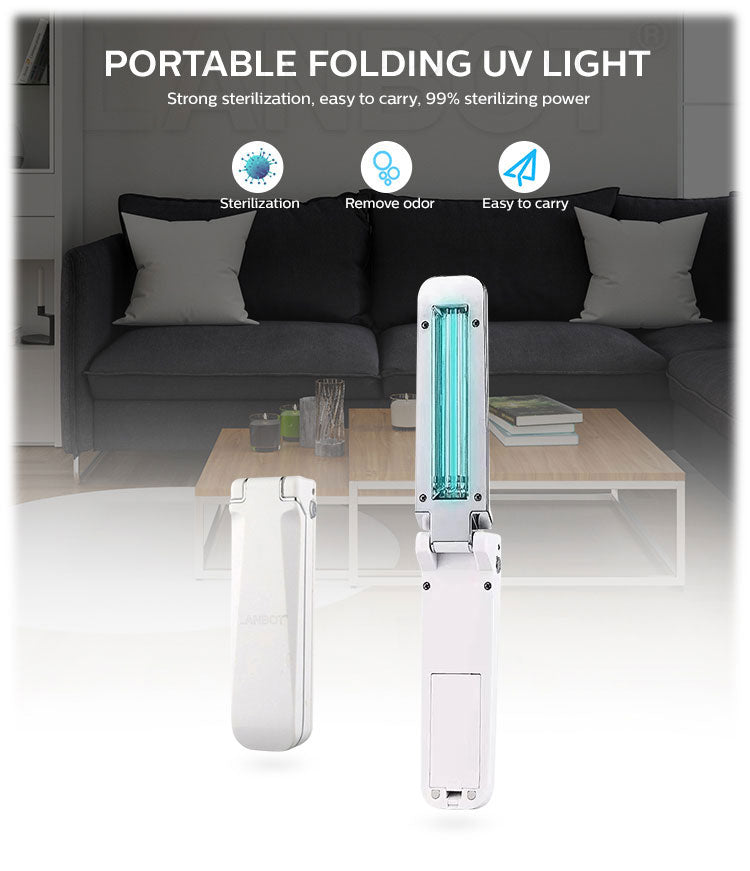 Disinfecting whatever you scan, clean anything that fits.
Suitable for home, office and traveling, easy to carry and use.
Use ultraviolet light for disinfection, effective to eliminate bacteria, viruses, mites, mold, germ.
Ultraviolet disinfection technology is based on modern anti-epidemiology, medicine and photodynamics. It utilizes high-efficiency, high-intensitive and long-life UVC band ultraviolet light to sterilize and disinfect objects.
Please do not irradiate eyes and skin with the product.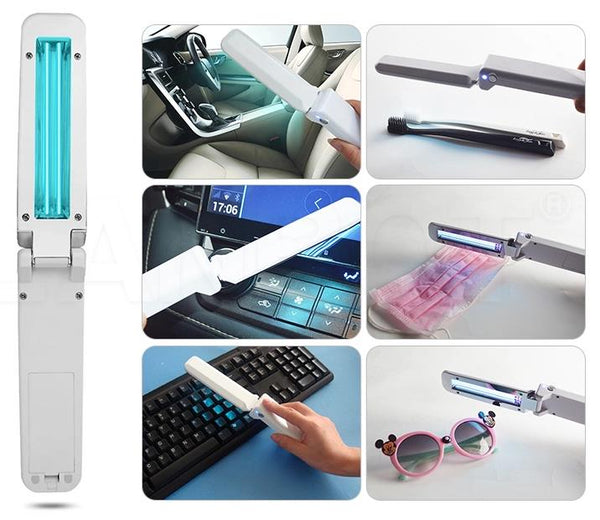 Product Details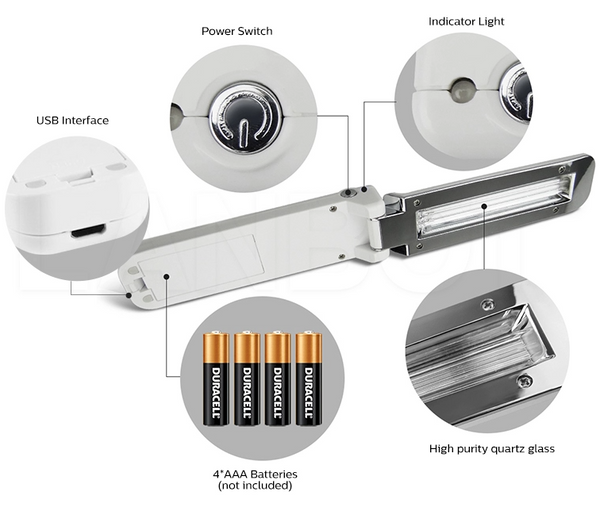 Gravity Sensor
Power supply will automatically cut off when the UV lamp turns upwards / forwards / backwards, to keep safe.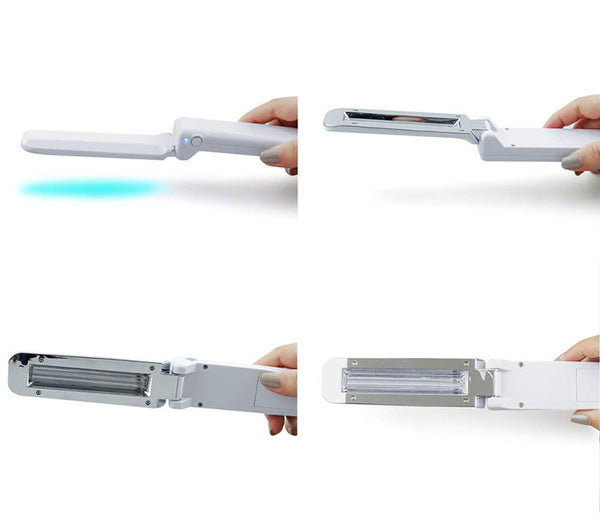 How to use:
Press the on/off button for 3 seconds until the blue light turns on.
Suggested Usage Time:
Object Surface: 5 minutes each time, put objects within 4 ft of the lamp. Such as cups, bottles, toothbrushes, shaver, cell phones, keyboards, clothes and so on.
Small space (<200 sq ft): 15 minutes eash time. Such as shoe cabinet, drawer, toy box, wardrobe.
Parameter Data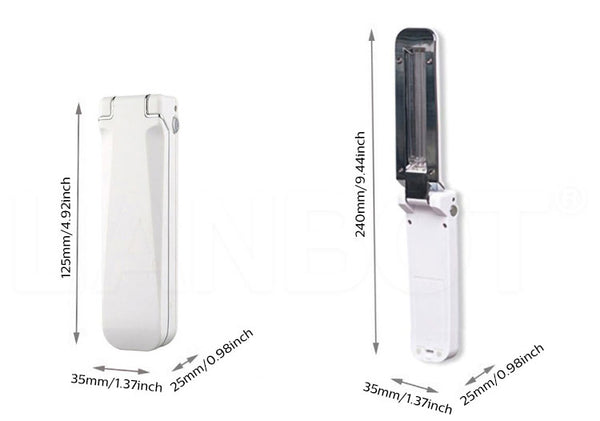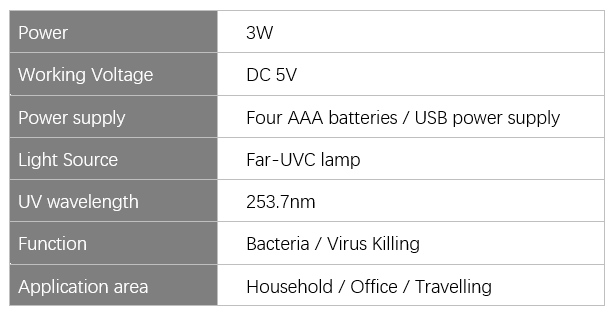 Click here to send us a message about your demand.
We wish to stay with you heart by heart in this special time.