Product Description and Specifications
Soft light, Bi-color, CRI and TLCI >=95
The light source used of this LED panel 30x19cm PS60 is Ultra bright SMD LED and the beam angle is 120 degrees. The light is more soft and even.
The Bi-color 3200K-5600K give more color choices.
The CRI is 95+. The TLCI is 97 for Tungsten and 95 for Daylight.
The light supports dual DV batteries - Sony F970 batteries, very portable.
Aluminum frame and portable
The body is aluminum frame. It is solid, scratch-free, and good for heat dissipation. The panel thickness is about 4 cm and the weight is 1.87 kg. It is very portable to carry.
Sold as a kit
The panel is sold as a kit including barndoors, diffusor, AC adapter, remote control, battery plate, yoke.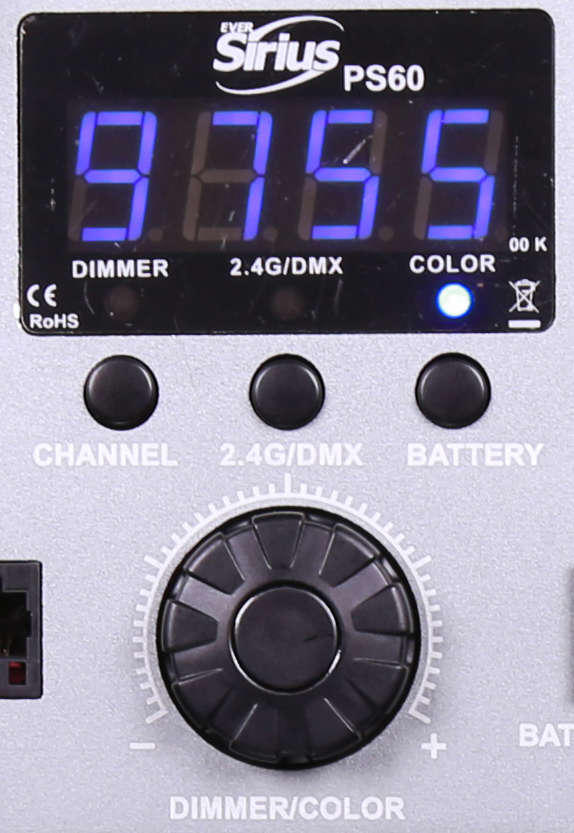 How to control the light
The light supports Manual control, 2.4G wireless remote control and DMX control.
Manual control: Turn the knob to adjust the color temperature when the blue Color bright; Turn the knob to adjust the brightness when the blue Dimmer bright; Press the center of Dimmer/Color knob to switch between Dimmer and Color.
Remote control: Use the remote control to adjust the color and brightness when blue 2.4G bright.
DMX control: connect the network cable DMX IN/OUT (RJ45) to control the light by DMX controller when blue DMX bright. Press DMX/2.4G button to switch between 2.4G remote control and DMX control.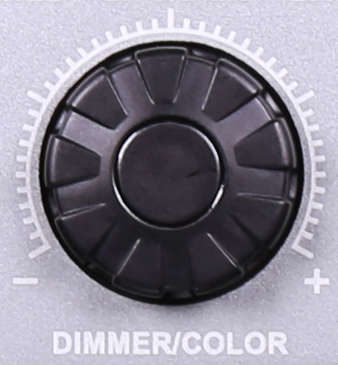 The thin and smooth knob
Both the color and dimmer are controlled by one knob. And the knob is thin and smooth to turn. The knob is very durable.
Quick Released Barndoors
The whole barndoors can be installed and released quickly, don't have to have the screws off.
Power: 60W
LED quantity: 600pcs
CCT: Bi-color 3200K-5600K
CRI: 95+
TLCI: Tungsten 97; Daylight 95
Dimmer: 10%-100%
Beam angle: 120 degrees




Light source: Ultra bright SMD LED
Remote control: 99 channels 2.4G wireless remote control
Remote control distance: 50m +
DMX512: YES (RJ45)
Available battery: Sony NP-F960 Battery x 2
DC power input: DC 13-19V

Adapter: DC15V 4A
Dimension of the light panel: 302*191*42mm
Dimension of the whole light: 369*273*50mm
Light weight: 1.87 kg including light panel, yoke, barndoors and diffusor;
Package weight: 3.58kg

What are included
The Light
Dual Sony NP-F970 battery Plates
Barndoors, diffusor
Remote Control
Power Supply
Yoke
Related Products